Explore a Financial Topic
MoneyCounts: A Financial Literacy Series is a Penn State branded umbrella program that was developed in Outreach and Online Education. MoneyCounts Series offers free workshops at different locations, presentations, webinars, and first-year seminar classes on topics relevant to students' interests. All material presented is the intellectual property of the Penn State Sokolov-Miller Family Financial & Life Skills Center.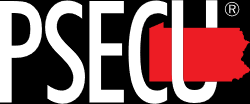 A generous gift from the Pennsylvania State Employees Credit Union (PSECU) supports maintenance and update of the self-study modules.